Previously we discussed: How to Setup an Effective Facebook Business Page.
Setting up a Facebook Business Page takes a lot of time, yes! But once you get things done, it means your almost there.
Now It's time for us to discuss how to publish your posts, images, and videos to promote your website or business.
Here's a quick video by Tim Levy that shows an overview of how promoting a Facebook Business/Fan Page works:
It's time to publish high-quality content to your pages such as status updates, links, photos, and videos. Make sure you prepare fresh, unique content that is relevant to your business to entice new visitors to come over to your Facebook page.
In this article, we will be talking about:
Adding Posts, Videos, and Photos
Add Page Admins
Managing your tabs
Promoting your Facebook for Business Page can be crucial but there are lots of ways on how you can use every tool that will maximize your reach and identify what is beneficial for you and your business.
ADDING POSTS, VIDEOS, AND PHOTOS
You need to tailor your organic posts, videos, and photos by segmenting them by age, gender, education, or any relevant keyword or phrases. There are a number of targeting tools that enables you to do that. Use it to engage the right audiences. By clicking the Photo/Video buttons then options will drop down right after, select the kind of post you want to publish.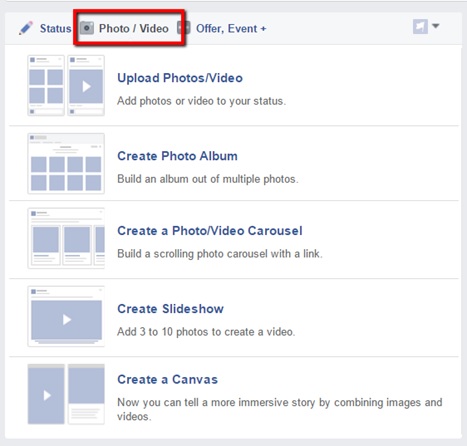 Strategize by posting high-quality posts, videos and photos rather that overwhelming your customers by posting few times per day. The best way to do it is to publish your posts during the strategic times of the day. Usually, best click-through rate and share rate is around 12 p.m. to 4 p.m. daily on your local time.
There are very useful publishing tools that you can use to deliver effective posts to your audience. Visual Content plays a huge importance when strategizing your post and you can publish it in many ways: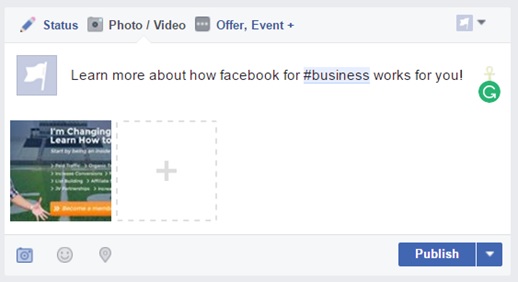 Adding a photo and video status is a great way to advertise or update your audiences about what your business is offering.
When uploading a video, remember that multimedia posts can generate up to 90 percent views. Make it more compelling since it mostly gives around 60 percent of your overall engagement or even higher if you can create good campaigns from time to time.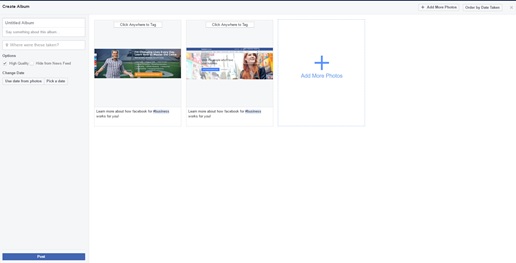 You can also build your albums with products, services, and events that will give your audience an idea of what your business is all about.
Create a Photo/Video Carousel
This is one great feature you can use promote a product or offers. You can also use this to redirect your audience to your website page or app or even to ask people to sign up or enroll.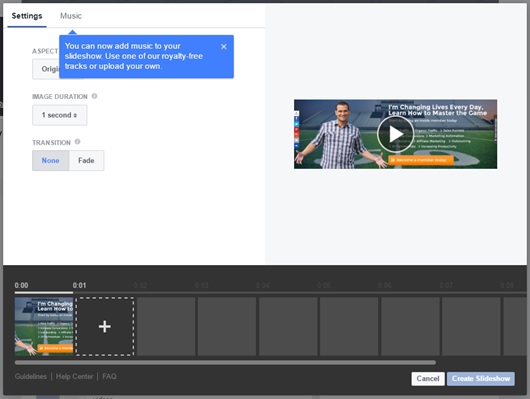 This is also a new feature you may use to highlight your featured products or services. You can showcase it in a slideshow then add music in it to make your post less boring than usual.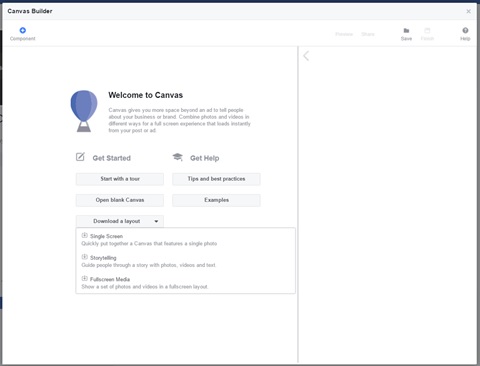 This feature is new you may check out how it works here: https://canvas.facebook.com/
You may use this tool by sharing your story or your customer testimonials or just feature images of your products and services.
Once you publish your posts you may manage them by clicking the Publishing Tools tab.
Once you get into this section there's one feature here that is quite interesting for me as an internet marketer:
The Lead Ads Forms
if you want to acquire email from your customer. You may create a customizable Lead Form here. Learn more:  https://www.facebook.com/business/a/lead-ads/
You can display additional information about your product or service before people start filling out your form:
Tell users what they will receive
Describe your product or service
Choose between paragraph or bullet formats
This is just a quick example!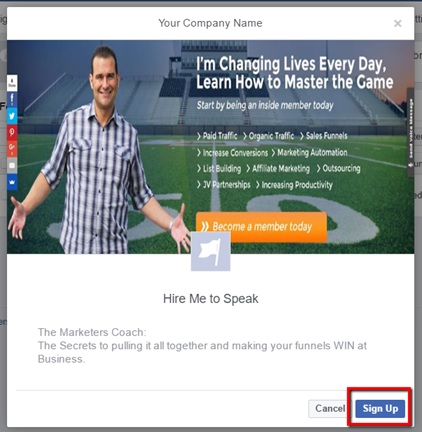 By clicking the Sign Up button we have created, it will redirect us to a pop-up where you can ask the details you need from an audience.
ADDING PAGE ADMINS
By adding collaborators to your page you can expand your marketing, promotion, and/or advertising efforts. You may grant your team with various roles such as:
Admin – Complete and total access to everything (you are an admin by default)
Editor – Can edit the Page, send messages and post as the Page, create Facebook ads, see which admin created a post or comment, and view insights.
Moderator – Can respond to and delete comments on the Page, send messages as the Page, see which admin created a post or comment, create ads, and view insights.
Advertiser – Can see which admin created a post or comment, create ads and view insights.
Analyst – Can see which admin created a post or comment and view insights.
It is very easy to add page admins to your Facebook Page. Just Click on Settings found on the left side of the Help drop down button then look for the phrase Page Roles. When adding an admin all you need is to type in the name or email address of the person you the person you want on your team.
One more tip: If you have a team working for you and very much involved in producing campaigns for your Facebook, you may ask them to like and share your campaigns. They can also soft sell you by letting them use the link of your Facebook page on their personal profiles' About section.
MANAGING YOUR TABS
You can manage your tabs selected the Manage Tabs tab

It will then take you directly to the Edit Page at the Settings section where you can manage all your tabs in any order you'd like or remove what is unnecessary to you.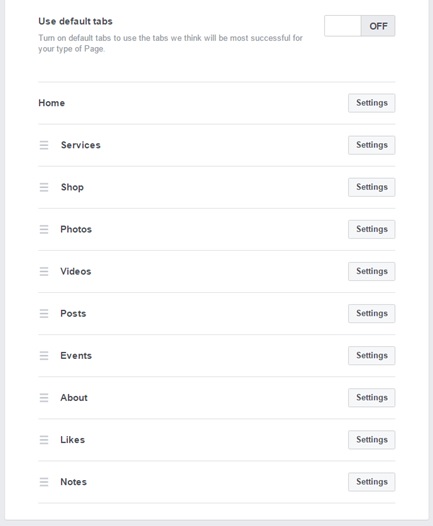 You may turn off all other tabs except these tabs:
Home
Photos
Posts
About
Likes

This will set the important tabs to be shown to your audience.
Always keep in mind that your Facebook homepage alone matters. It can create either a good or a bad impression so be careful in creating, setting, and promoting your Facebook page.
I have elaborated everything to make it easier for you to go through these basic processes. In the next and final article. We will discuss the following:
Building Audiences
Monitoring the Insights
Bonus Tips